6 beloved pieces of pop culture that started as commercials.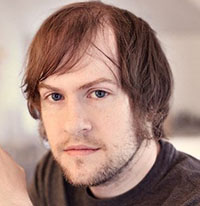 Filed by Brian Boone

|

Jun 27, 2016 @ 3:54pm
While we all think we're not "affected" by advertising, it's simply not true. Ads work. You definitely shouted "waaaaaaazzzzzzzup" at somebody back in the day. That's from a beer commercial. And during the 1984 presidential campaign, Walter Mondale asked Democratic VP rival Gary Hart "Where's the beef?" in regards to his weaksauce social programs. Here are some beloved characters and songs that became such a part of the culture that most people have completely forgotten they were created for advertisements.
1. "I'd Like to Teach the World to Sing."