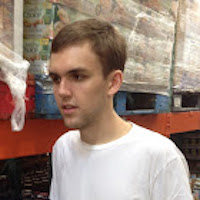 Filed by Bijan Samareh

|

Aug 12, 2015 @ 11:35am
Twitter's reaction wasn't so pretty.
I don't watch Pretty Little Liars, but here's is some context for what happened last night, based off my extensive Wikipedia research: The show is about a group of girlfriends who become estranged after the death of their friend Alison. One year later, they reunite after receiving letters from a mysterious entity who goes by "A," who threatens to expose secrets about their past. Up until last night, they had been tormented by A throughout the entire, 129-episode-long series, without knowing A's identity. During last night's episode, the season six half-season finale, A's identity was finally revealed! It turned out to be *SPOILER ALERT* Charlotte DiLaurentis! Charlotte, in turn, was also revealed to be Alison's transgender sister, who turned out to be—okay I give up trying to understand this show.