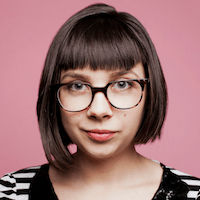 Filed by April Lavalle

|

Feb 28, 2017 @ 1:55pm
Update 3/1/17, 10:52am: Well folks, it looks like Go Fund Me has deleted my campaign. I feel like I made it to hometowns but did not receive a rose in the final ceremony before the season finale. So close, yet so far away.
I had a good run, met my fundraising goal, and just as I was reaching out acquire Raven's mailing address, the website deleted my campaign page. Although I am disappointed, I am glad that so many people agreed that healthy masturbation was a positive thing. Also shout out to Tara, my lone donor, who almost made this dream a reality.
Long live the female orgasm!!
---
Raven is one of two remaining ladies competing for the affections of Nick Viall, a professional Bachelor contestant who is hot but otherwise pretty boring (okay, technically three ladies, but we all know Rachel doesn't count) on ABC's The Bachelor this season. Raven, who caught Nick's attention with her laid back attitude and country charm, dropped a bomb on The Bachelor on Monday that people somehow found harder to believe than an adult woman having a nanny.
Spoilers ahead.
Besides the surprise of the show's villain Corinne Olympios being sent home Monday, Raven shocked audiences (and Nick) when she revealed that age 25, she has never had an orgasm. Raven was open with her sexual history, revealing that she has only had sex with one person, and added that her orgasm-less sex life is "really taboo to discuss, but it's really important." For the record, I agree, and I applaud Raven for being open about her past with Nick and also all of America. Also, sorry Raven blew up your spot, Raven's ex boyfriend. Awkward.
However, I don't think that Raven should depend on Nick to provide her with her first orgasm, mostly because I don't believe that Nick can provide her with her first orgasm. Hear me out here. First of all, both parties are nervous. There is the added pressure of the show, the cameras, etc. Also, if Raven has never had an orgasm before, she doesn't know what it takes for her to orgasm. And, not to be shady, but if Nick was giving mind-blowing orgasms all along, would he really be on The Bachelor for a fourth time? Come on.
After some consideration, I realized that Raven should not be thinking about going to pound town with Nick. She would be focusing on parting the pink sea with herself.
Therefore I decided to start a Go Fund Me page to buy Raven a Hitachi. A Hitachi, a vibrating wand that people have pretended to use on their sore muscles for decades, would be the ideal starter-vibrator for the reality show contestant. It is sturdy, reliable, and has the seal of approval of hundreds if not thousands of orgasm-havers world wide. You may be thinking, "this has to be some kind of joke." Well, I just spend several hours watching 30 gorgeous women give up a chunk of their lives to try to impress a former software salesman on national television, so you tell me what the joke is here.
Here is why I think Raven deserves to be gifted a Hitachi.
Raven, don't rely on some dude to give you your first orgasm. Knowing what you like and what makes you cum will make your future sexual experiences with men (or women, I don't know your life) more positive. You first have to understand what you like and want in bed before you can expect others to do it for you. So, to put it bluntly, you need to masturbate, Raven. Flick the bean. Low-five yourself. Sing Slip-A-Dee-Doo-Dah.
A lot. DIY, trial and error style. Turn on the Magic Mike XXL Trailer and do what you gotta do, girl.
And good news— apparently someone out there cares about orgasms as much as I do because we have raised our (very modest) fundraising goal of $60! This will cover the price of the Hitachi plus shipping.
I have reached out to Raven via social media about sending the Hitachi, but if she does not consent to receiving the gift, I will donate the funds to Planned Parenthood. At time of publication, Raven has yet to respond.
Happy fingerlifting, y'all!