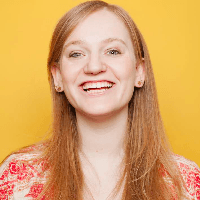 Filed by Orli Matlow

|

Apr 10, 2016 @ 12:40pm
Russell Crowe brought his Oscar-winning intensity to playing a ponytailed German professor on a dating show, who promises to mount a "subtle yet focused campaign" on Cecily Strong's genitals. You can't help but be entertained. In his most theatrical performance since Les Miserables, Crowe nails the role of Benedict, a man who "knows his way around a woman's body" thanks to growing up surrounded by old ladies.