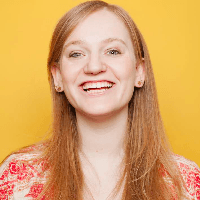 Filed by Orli Matlow

|

Feb 16, 2017 @ 9:40am
Wednesday night on Full Frontal, Samantha Bee dedicated a segment to Donald Trump's would-be babysitter turned spineless goon, one Speaker of House Paul Ryan.
Take a tour through the "moral compass of the Republican Party's" proud, principled stances, condemning Trump's actions (but not the man himself!) with as much empty conviction as Taylor Swift at an awards show.
"Take another cue from Taylor Swift, Mr. Speaker, know when to dump the guy you've been just pretending to like to help your career," Bee jokes, with alongside a picture of Tom Hiddleston, though it could also be one of Calvin Harris, John Mayer, Jake Gyllenhaal or a whole number of ex-boyfriends, "It kind of hurts your 'moral compass of the Republican party' brand."