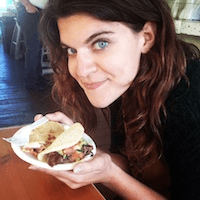 Filed by Kelsey Solywoda

|

Jan 03, 2017 @ 3:59pm
The first Sister Wives episode of the New Year came with a bit of a plot twist. Mariah Brown, the 21-year-old daughter of Kody and Meri Brown came out to her polygamist family as gay.
Though it's still a little unclear how her family is taking the news, Mariah was overwhelmed with support and well-wishes from fans after the episode aired, and took to Twitter to thank them.
wow okay y'all making me cry with your support. thank you thank you thank you thank you😌😌🏳️‍🌈

— mariah (@mariahlian) January 2, 2017
Though the Browns' Mormon Fundamentalist religion has some pretty strict sanctions against homosexuality, the Browns themselves previously said that they support gay marriage during an interview with HuffPost Live back in 2013.
You can watch a small clip from Entertainment Tonight of the Browns' daughter Mariah coming out to her family below, but it's hard to judge how exactly the they feel about it. I guess we'll have to wait until next week's episode of Sister Wives to find out.