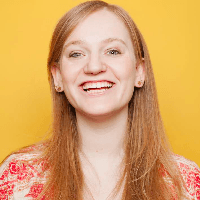 Filed by Orli Matlow

|

May 08, 2016 @ 11:04am
Last week, Game of Thrones fans waited with bated breath for the twist they knew was coming, and SNL put two of them right in the action at Castle Black. Channeling the frustration of fans everywhere, Cecily Strong and Oscar-winning host Brie Larson heckled the resurrection, begging the red woman Melisandre to just f**king do it already.
A surprisingly chiseled Pete Davidson did a fantastic Kit Harrington impression, lying handsomely and motionless, anxious to make his return.