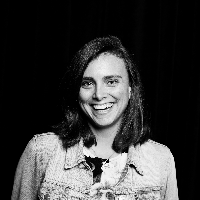 Filed by Catherine LeClair

|

Mar 05, 2017 @ 11:56am
Do you ever get a sneaking suspicion that the guys you meet who claim they're #StillWithHer are using their performative feminism as a way to get your number? Well, in SNL's "Girl at a Bar" sketch we see that just because a guy is wearing a pink pussy hat does not mean he's actually a feminism in his own life.
That's right, just because a guy isn't offended by your "The Future Is Female" tee-shirt, and actually might be wearing one of his own under his zip-up hoodie, doesn't mean his end goal of chatting isn't getting you to jump on that d, ladies. And this is revealed when the first guy who slides in next to her at the bar calls her a b*tch after she politely declines his offer to go on a date following some brief, witty banter. That's the mark of a guy who claims to support women until one of them doesn't give him what he wants.
What's worse is that the next guy, who pulls the first slime away from the bar, thinks he deserves something for "rescuing" her. This classic projected damsel in distress situation is one that Amy Schumer has similarly tackled in her "Hello M'Lady" sketch, in which Amy is aggressively approached by men at a bar who think that she needs help, only to find that their niceness quickly fades when she turns them down. "Oh you can't win," Amy's friend says to her. "But the app does send you a warning text when he's about to angrily turn on you." And that's what we see unfolding in this SNL sketch as well, only this time it's about how politics have become a shorthand way for men to claim they're "good guys" when actually behaving quite badly. Watch the sketch and get angry at the patriarchy all over again here: