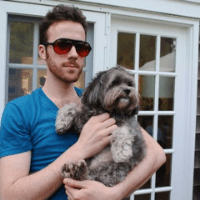 Filed by Miles Klee

|

Jan 15, 2017 @ 1:24pm
There's nothing remotely real about reality shows, and that goes double for stunt-romance series like The Bachelor: The strained small talk, the pathetic micro-dates, and the ulterior motives are constant reminders of absolute artifice.
But they also prove fodder for some surprising jokes in SNL​'s take on the genre, aptly titled Beard Hunk. Watch as a half-dozen unfortunately ombré women (including host Felicity Jones) compete for one handsome doofus, revealing their worst qualities for no reason and asking "Can I steal him for a sec?" whenever they interrupt another woman's attempt to make a semi-favorable impression. The cycle becomes so familiar you'll wonder if you're not watching the real thing.