(Originally published 6/13/13)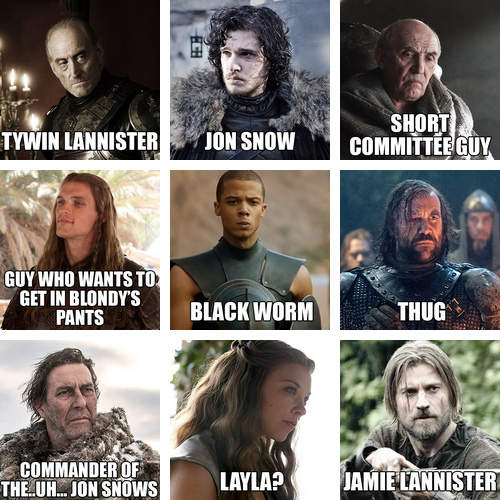 In fairness, she does look like a Layla. Clapton would have totally fallen for her.
Just in time for Father's Day, Reddit user Sartro showed his Dad photos of characters from Game of Thrones and asked him to try and name them. Honestly, when writing up our weekly Facebook recaps (plug!), a lot of these names are close to what would appear in the first draft. It's just too hard to remember, "Her name's Marjorie, but it's spelled in that really effed up way." And does Jaime Lannister look very Mexican to you? Us neither.