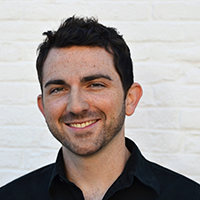 Filed by Chip Dwyer

|

Aug 08, 2015 @ 4:53pm
None of the other options were as handsome or charming.
Stephen Colbert announced that his first guest on The Late Show will be George Clooney. Selecting a guest for the first show is tricky, because they do a lot of the heavy lifting for a new host that's finding their groove. Seth Meyers had Amy Poehler, Conan had John Goodman, and when Jimmy Fallon took over The Tonight Show he had Robert De Niro, Tina Fey, Seth Rogen, Kim Kardashian, Sarah Jessica Parker, Rudy Giuliani, Mariah Carey, Mike Tyson, and Lady Gaga.