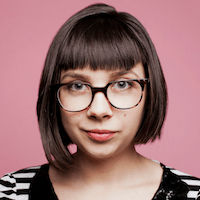 Filed by April Lavalle

|

Nov 08, 2016 @ 8:09am
Stephen Colbert really, really wants you to vote today. Like, really bad. So bad that he would make Jon Stewart come out of retirement for a night to sing an embarrassing song called "Now is the Time" to urge people not to sit this one out. It all went down Monday night on The Late Show, and they pulled out all the stops for this one—it had a singing street urchin, a Hamilton star, and not one but TWO glorious spit takes.
In their magnificent final takedown of Donald Trump, Stewart sings, "He was endorsed by David Duke! His tiny hands might get a nuke!" as an ensemble of working class people march behind him à la Les Miserables. If that won't get you to the polls today, nothing really will.