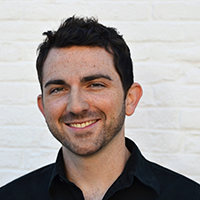 Filed by Chip Dwyer

|

Aug 15, 2016 @ 9:13am
Stranger Things is the eight-episode Netflix series that became the surprise smash of the summer. The series was equal parts drama, horror ,and sci-fi, splashed with 80s nostalgia and countless fun references to works by Steven Spielberg and Stephen King. Each character was endearing in their own way, and several displayed some feats of strength and special skills that could make them (sorta) competitive Olympic athletes. Warning: Spoilers ahead.
1. Barb
Barb would be a whiz at swimming. Sure, she technically didn't finish the race, but she did come up in a pool in a different dimension. And it didn't even have water. And there was a monster in it. And everyone loves Barb.