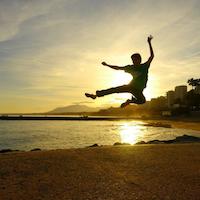 Filed by Mitchell Friedman

|

Aug 02, 2016 @ 12:35pm
Besides the obvious confusion on how to pronounce it (That Aughts Show, That Thousands Show?), That '00s Show seems like an obvious choice for the next hit That '70s Show spin-off. Fox should have skipped the '80s and gone right to the internet generation. Recently, nostalglic Redditors tried to come up with storylines for this hypothetical show, and they did a great job.
1. Freyrbeard claims a writing credit on the show's instant classic, "Top 8."