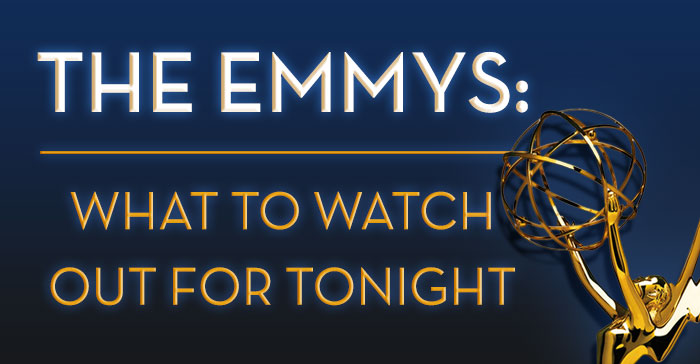 In order to pay tribute to Breaking Bad and save airtime, Seth Meyers will perform on methamphetamine.
Multiple actors will be caught streaming the Every Simpsons Episode Ever Marathon on their phones during the ceremony.
In the middle of the ceremony, Lady Grantham will come out on stage and inform the theater that the Academy has gone broke and needs to move to a smaller theater right now unless, somehow, someone can give up their fortune to keep the ceremony going.
In Memoriam section will accidentally show actors who are still alive, like Donald Sutherland and, of course, Abe Vigoda.
In Memoriam section will accidentally show someone nobody liked.
Sudden blackout during final speech while Journey song plays, à la The Sopranos.
In support of the "voiceless masses" who only wield power in the film world instead of television, Bryan Cranston will allow Harvey Weinstein to accept his award for Outstanding Lead Actor in a Drama Series.
Riff Raff will show up with Jessica Lange in matching black patent leather tuxedos.
Kevin Spacey will sweep the awards for Best Actor With A Tweet About Scandal and Best Original Tweet About A Scandal Script.
Outstanding Writing for a Drama Series will go to HBO's marketing department for managing to hype up True Detective Season 2 already.
Mandy Patinkin will make that grumbly sound he makes whether he wins or loses.
People will look at Game of Thrones actors and picture them naked.