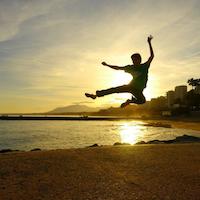 Filed by Mitchell Friedman

|

Jun 10, 2016 @ 3:30pm
BuzzFeed is reporting the existence of perhaps the most shocking image you've ever seen, and it's The Mountain from Game of Thrones back when he was not a mountain at all. He was not even a bunny hill. He was more like a bunny.
Current Mountain
But before he began the diet of 14 eggs per day (as a snack) that turned him into the world's third strongest man, the now 27-year-old Hafþór Júlíus Björnsson played pro hoops in Iceland. He looked, um, really different.