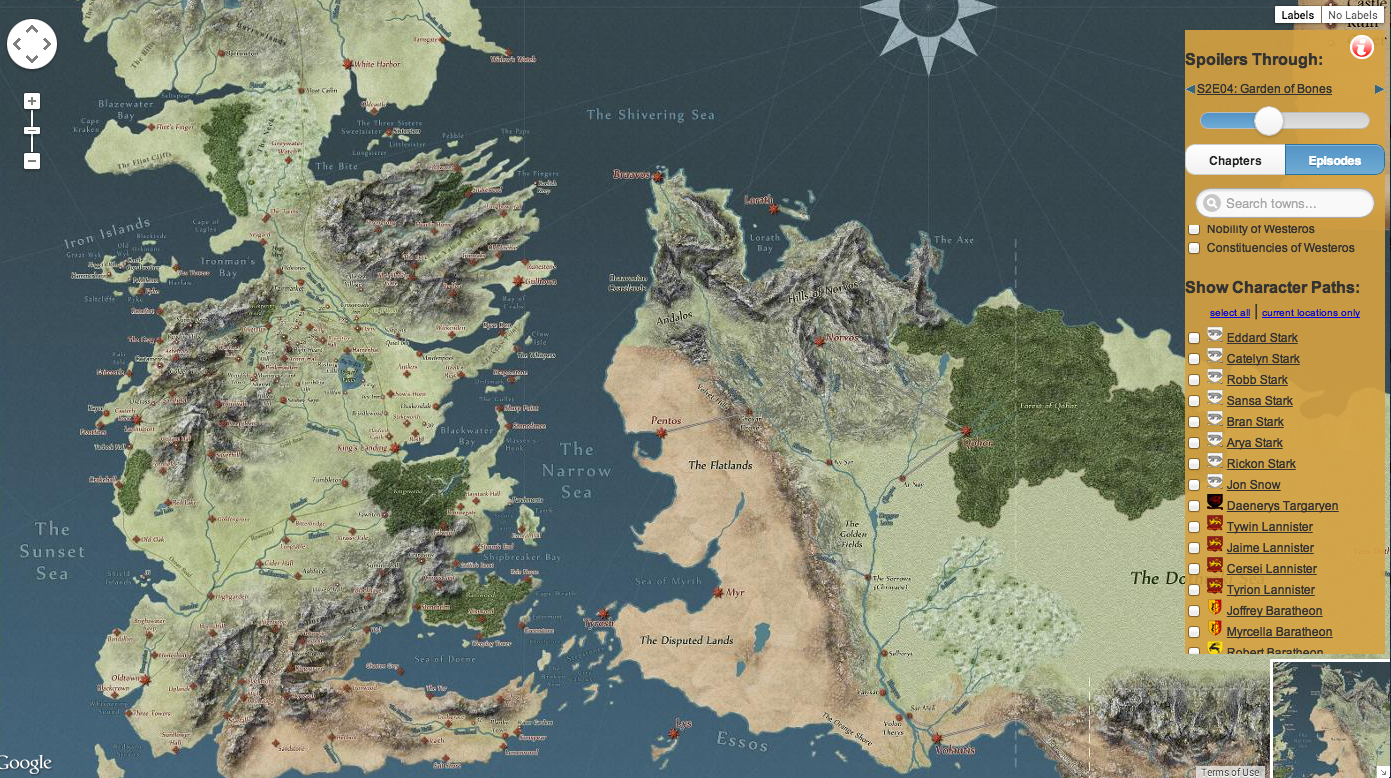 Show that dubious significant other that it's not that complicated...honestly. (Quartermaester)
What do you get when you combine the Google Maps API and an obsessive level of detail to the world of both the A Song of Ice and Fire book series and its HBO adaptation Game of Thrones? You get Quartermaester.info, a great way to lose a large amount of time reliving (and redying) your favorite characters story arcs, as told by the GPS trails of the characters as you scroll forward through chapters or episodes. It can get pretty sad, though, when a little skull pops up and the line stops moving.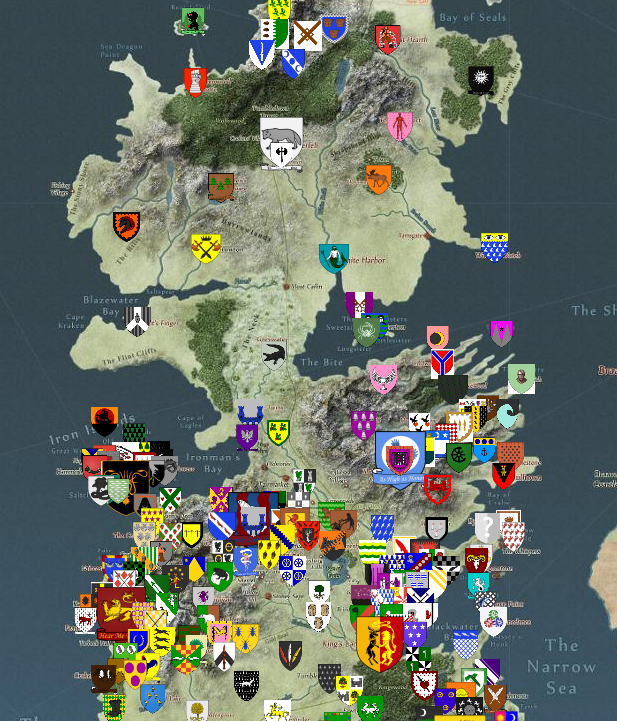 All you have to remember is who belongs to which House! (Quartermaester)
Obviously, there is the potential for spoilers, but since you can move forward chapter by chapter or episode by episode, you only risk spoiling it if you scroll too far forward. It's also a great way to compare differences between the two. All of the cities are linked to the A Song of Ice And Fire Wiki for more information, and you can overlay information like House sigils and territorial administrations. So if there's a Thrones buff you wanted to impress, this would be a good way to do it. Of course, if you really want to catch up on the details of this season's Game of Thrones episodes, you can check out our If 'Game of Thrones' Happened on Facebook recaps for every episode of this and last season.
(by Johnny McNulty)