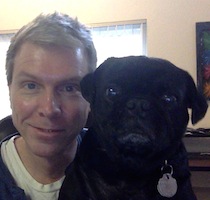 Filed by Jonathan Corbett

|

Jan 14, 2015 @ 9:52pm
You only have one chance to make a first impression. If nothing else, this guy made his memorable.
The shame is that this guest on the Arab talk show Back to School looked really smooth for the first few seconds. Walking confidently, arms outstretched as if to say "dig me." Then his enthusiastic trot up the steps turned into a slapstick routine, and the hot female guest went from being excited to see him to ducking for cover as he flailed around like a drunk on roller skates.

How do you recover from a fall like that on live TV? Kind of hard for a host to transition from that into "Tell me about the new show." If the producers were smart, the only clip they cut to during for the rest of the show was the one of Arab Cosmo Kramer hitting the deck. Over and over.