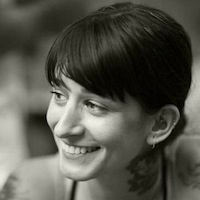 Filed by Jessie Dean Altman

|

Nov 11, 2016 @ 9:03am
On Thursday night's Daily Show, host Trevor Noah talked about the meeting between President Barack Obama and President-elect/racist orange demagogue Donald Trump Thursday at the White House, saying what so many Americans are thinking: "I know it has to happen, but does it have happen so quickly?"
He added, "You know, it's like if your dad dies and your mom starts dating at the funeral."
He also pointed out the bust of legendary civil rights activist, Dr. Martin Luther King, Jr., right behind Donald Trump, saying, "That bust must be thinking, 'I have a nightmare.'" It's almost too sad to be funny.