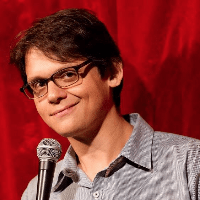 Filed by Matt Nedostup

|

Jun 24, 2016 @ 3:10pm
Despite his offensive statements, incorrect assertions, and hair, Donald Trump's supporters seem to never turn away from him. To test just how devoted these Trumpies really are, Jimmy Kimmel sent a correspondent out into the L.A. streets to ask what, if anything, he would have to do to lose their votes. As the results show, it would have to be something big.
It seems like Trump will still have a very vocal, loyal base by his side right up until the election, even if his general poll numbers are the worst in modern history. But are these supporters really as dedicated as they claim? Here are a few things Trump could do that would probably make his fans turn their backs on him: