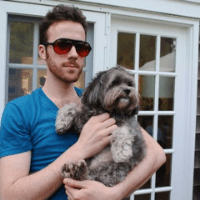 Filed by Miles Klee

|

May 14, 2017 @ 1:59pm
Even by Trump standards, the Trump Train was off the rails this week. Between the shock firing of FBI Director James Comey and Russian diplomats visiting the Oval Office, it seemed as if the president no longer cares how bad anything looks—so long as he gets to keep being president. Which is exactly what Alec Baldwin's Trump said in Saturday Night Live's latest cold open. Watch him humiliate Paul Ryan, explain the (gross) meaning of "prime the pump," explain why he's not like Richard Nixon, and discuss his unique sitting style as he spirals out of control.
The last four months really have been a million years long.