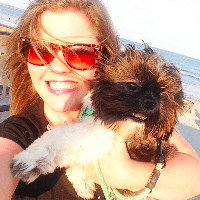 Filed by Missy Baker

|

Mar 18, 2016 @ 5:00pm
Cute celebrity baby bumps are highly celebrated in real life, but on-screen, a growing belly can throw a wrench into any show's carefully scripted storyline. Here are 13 interesting ways TV shows have adapted to their stars' rapidly changing bodies.
1. Elaine on Seinfeld
Even though 90s clothes were baggy af, even that wasn't enough to camouflage Julia Louis-Dreyfus' baby bump. They went with the classic "just casually hold some oversized pillows over your stomach like that's not totally weird and obvious" method.​