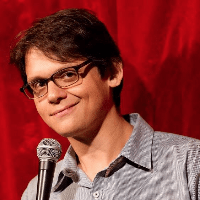 Filed by Matt Nedostup

|

Jun 10, 2015 @ 12:45pm
Homer and Marge Simpson will legally separate in the new season of 'The Simpsons.'

Nothing lasts forever, except The Simpsons. (via YouTube)
Bad news, Simpsons fans: it hasn't been good since the 90s. Also, Homer and Marge are splitting up.
Longtime showrunner Al Jean broke the news in an interview with Variety. In the upcoming season 27 (that's right, 27) premiere, the couple will get a legal separation after Homer's narcolepsy diagnosis puts a strain on their marriage. Then, Homer will fall in love with his pharmacist, voiced by Lena Dunham of Girls.
Knowing the show, they'll probably get back together by the end of the episode. Nor is this the first time their marriage has been in jeopardy. One time Marge threw Homer out for telling a class full of strangers about their sex life, and Homer once filed for divorce so that they could be remarried in style. Then I stopped watching, but there have probably been similar plotlines in the last 20 years. Something like: Homer thinks he's in love with an iPad voiced by Snooki so he gets a job as a life coach.