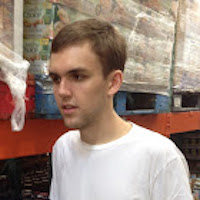 Filed by Bijan Samareh

|

Nov 16, 2015 @ 1:20pm
One Muslim TV host's segment on ISIS is going viral for exposing the Islamic State's deadliest weapon: Haterade. That's right—Waleed Aly, host of the Australian talk show The Project, demonstrated that the key to ISIS's success is haters sippin' on that nasty-ass haterade. After watching it, you'll put down the bottle for life.
ISIL is Weak

Waleed talks about how we can stop ISIL #TheProjectTV Written by Waleed and Tom Whitty (@twhittyer)

Posted by The Project on Monday, November 16, 2015
In a segment from the show's first episode since the attacks, he starts off by discussing how ISIS appears much stronger than it actually is by "[taking] credit for any act of terrorism on Western soil," whether or not they were actually ordered by the organization. This is something ISIS has admitted to in its monthly magazine, Dabi, which actually encouraged supporters to take credit for DIY terrorist attacks so they don't appear to be "random killings."