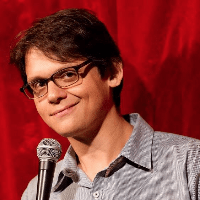 Filed by Matt Nedostup

|

Jan 27, 2017 @ 9:48am
The Super Bowl is barely a week away, and advertisers are already starting to tease their high-profile commercials. Snickers is very excited about its ad featuring Star Wars: The Force Awakens star Adam Driver, and so is WCCB Charlotte meteorologist Kaitlin Cody. When Driver's commercial was referenced during a segment on Cody's show News Rising, she couldn't resist gushing over "one of the funniest people on Earth." And when her co-anchors pressed her on it, she devolved into a giggle fit that totally disrupted her weather report.
https://www.youtube.com/watch?v=kbKH6VVqYtU
Because Cody was unable to deliver the forecast, 500 Charlotteans died in weather-related accidents.*
*not really