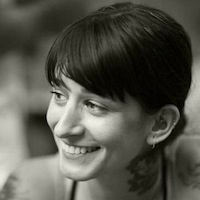 Filed by Jessie Dean Altman

|

Nov 28, 2016 @ 8:38am
All right, Thanksgiving's over, you are now required by law to get ready for the rest of the holiday season. To get you started, Wes Anderson, director of Moonrise Kingdom and The Royal Tenenbaums, has directed a Christmas commercial for H&M. The ad, called "Come Together," stars Adrien Brody as a Conductor Ralph, who brings Christmas to a moving train when a delay of 11 and a half hours means passengers will miss Christmas at home.
The ad features the John Lennon song "So This Is Christmas" and all the whimsy you'd expect from Anderson, who has directed a lot of commercials in addition to his movies, including one for Stella Artois and Hyundai. So get to shopping, people. Or the kid in the commercial dies. KIDDING. This kid will never die, as long as the spirit of Christmas lives on.