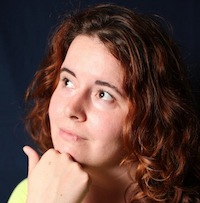 Filed by Aimee Lutkin

|

Oct 02, 2015 @ 9:45am
There's a new TV show in town over at HBO, the swaggering, sexy Westworld. It's an exciting mash-up of futuristic sci fi and classic western, starring Evan Rachel Wood and Anthony Hopkins. That would be enough for most TV shows, but this isn't TV: it's HBO. Which means SEX SEX SEX.
The series is in serious trouble for sending out a very naughty casting call that violates SAG-AFTRA rules about who can touch union members' genitals when. Let's just say our interest in this new show was very aroused by reading it: