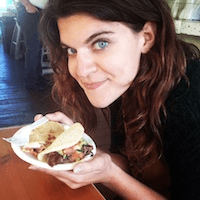 Filed by Kelsey Solywoda

|

Jan 13, 2017 @ 10:56am
British television network Sky Arts has made the decision not to air a controversial episode of its show Urban Myths that featured white actor Joseph Fiennes playing legendary singer Michael Jackson, who was black.
The network announced its decision to cancel the episode in a series of Tweets on Friday.
"We have taken the decision not to air 'Elizabeth, Michael & Marlon,' a 30-minute episode from the Sky Arts Urban Myths Series," the network wrote. "This decision was taken in light of the concerns expressed by Michael Jackson's immediate family. We set out to take a light-hearted look at reportedly true events & never intended to cause any offense. Joseph Fiennes fully supports our decision."
The decision comes just one day after the episode's trailer sparked outrage among fans. It even prompted Michael Jackson's 18-year-old daughter Paris to speak out on Twitter, saying she was "so incredibly offended by" the portrayal.
@TheMJCast i'm so incredibly offended by it, as i'm sure plenty of people are as well, and it honestly makes me want to vomit.

— Paris-Michael K. J. (@ParisJackson) January 11, 2017
@TheMJCast it angers me to see how obviously intentional it was for them to be this insulting, not just towards my father, but my godmother liz as well

— Paris-Michael K. J. (@ParisJackson) January 11, 2017
@TheMJCast where is the respect? they worked through blood sweat and tears for ages to create such profound and remarkable legacies. shameful portrayal

— Paris-Michael K. J. (@ParisJackson) January 11, 2017
Paris' cousin Taj, who is the son of Michael Jackson's brother Tito, also commented on the casting of Joseph Fiennes to portray his uncle, accusing the network of "blatant disrespect."
We're glad that the network seems to have come to its senses.