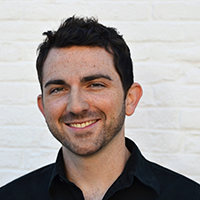 Filed by Chip Dwyer

|

Dec 17, 2015 @ 1:45pm
Will Ferrell stopped by The Tonight Show to visit Jimmy Fallon as a modern Bro Santa. Bro Santa has been upgraded (at least to 2004) with spiky blond hair, a gauge earring, a Bluetooth headset, and a camouflage sack full of toys. Basically, the character is a cross between Guy Fieri and Justin Bieber. Ferrell pulls it off brilliantly, of course, as he is a master of characters. (He recently brought back his famed impression of George W. Bush, btw.) Ferrell's explanation for Bro Santa is simple:
Look brah, the Kris Kringle we all grew up with is old and lame. Dude looks like someone's weird grandpa.