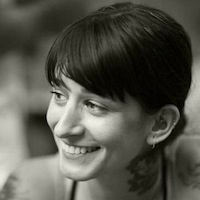 Filed by Jessie Dean Altman

|

May 10, 2016 @ 9:39am
Will Ferrell and Ryan Gosling stopped by Jimmy Kimmel Monday to sell some knives, just like, according to Ferrell, they do every Monday night (they don't). Ferrell was intent on presenting "another slice of the Knife Guys," and argued with Kimmel about who was interrupting whom.
After getting the QVC style pitch started, Ferrell brought out his "beef assistant," beefcake Ryan Gosling (get it?). The men showcased their gold Trump knife, perfect for cutting up gold Trump steaks. Ferrell claimed the Trump knives were "sharp, like the man," and proceeded to barely be able to cut the steak at all with the seriously dull knife. Still, seems like a pretty good deal.