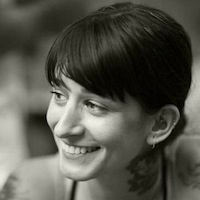 Filed by Jessie Dean Altman

|

Feb 08, 2016 @ 8:12am
Will Ferrell was a guest on the post-Super Bowl episode of The Late Show with Stephen Colbert, but not to promote his new movie Zoolander 2. Ferrell was more interested in filling the show's obvious gap in exotic animal handlers.
Dressed like Jack Hanna, complete with a rifle in case any of the wild animals needed to be taken down, Ferrell wowed Colbert and his audience with a few really rare species, including Mulan the short-spined Peruvian mongoose (actually just a kitten, still pretty cute), Kayak the Mongolian bush tiger (Guinea pig), and Peyton Manning the Upper Nile skull badger (gerbil), which given a chance will "lay eggs in your brain pan."