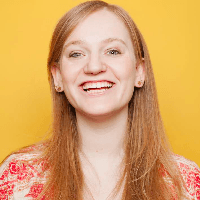 Filed by Orli Matlow

|

Dec 04, 2015 @ 8:50am
With so many manufacturing jobs being outsourced abroad, it is heartwarming to hear about vital factory work still being done in the good, ol' US of A. Will Forte's show, The Last Man on Earth, films in a studio in Los Angeles that just so happens to be next to a dildo factory. Forte went in with his coworkers for a hands-on experience, which turned out to be an HR nightmare. It was a fascinating learning experience, as Forte got to meet the people who put the silicone in the mold, and the artists who hand-paint the veins. A lot of hard work and love goes into making your hard lovemaking toy.