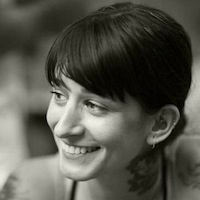 Filed by Jessie Dean Altman

|

Oct 03, 2016 @ 11:19am
Full disclosure: I love reality shows. From Temptation Island to Rock of Love with Bret Michaels, I'll watch just about anything that flashes onto the colorful rectangular drug in front of me.
Not to brag, but I probably watch more reality TV in a year than most people do in their whole lives. That doesn't mean some of them aren't utter pieces of crap, (I'll still watch them, though). Running the gamut from "boring show with stupid premise" to "soul-sucking display of sadness and desperation" (note to self: good title for reality show pitch), here are five of the most execrable American reality shows to ever profane a television screen.