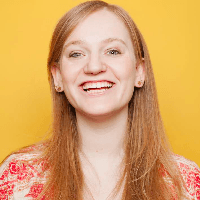 Filed by Orli Matlow

|

May 19, 2016 @ 8:49am
Of all the Disney Channel stars to make the leap from cute to hot, Zac Efron's transformation is the most incredible. Alas, Efron and his abs graduated from musical high school, and he's now a beautiful, consistently objectified hunk of man meat. Leave it to Jimmy Fallon to remind Efron of his humbler, awkward years, bringing back his eighth-grade crimped hairstyle and making him do the running man.
Who would have thought the actor who played a tortured soul in High School Musical, forced to reconcile the jock-theater dialectic, would grow up to star in a Baywatch reboot? ​But no matter how many abs he has, he will never live down the crimped hair. You can never really break free.