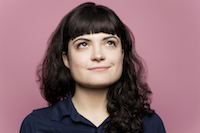 Filed by Jaime Lutz

|

Jul 15, 2016 @ 6:44am
Despite what lame-os all over the internet are saying, Pokémon Go is very cool and very hip, and you should play it. I know this because I, myself, am extremely cool, and I play Pokémon Go.
Right now I'm writing this from my home in Santorini, surrounded by all the prettiest girls from every high school, though I am the only one of them who could properly called "beautiful." I just consumed my lunch of ground bone marrow and seaweed, and I was full after two bites. I work full time as a fitness guru for my company, MODELREXIA—classes there are $300 each. I'd link you to the website, but it's so minimalist that it's technically just a white page.