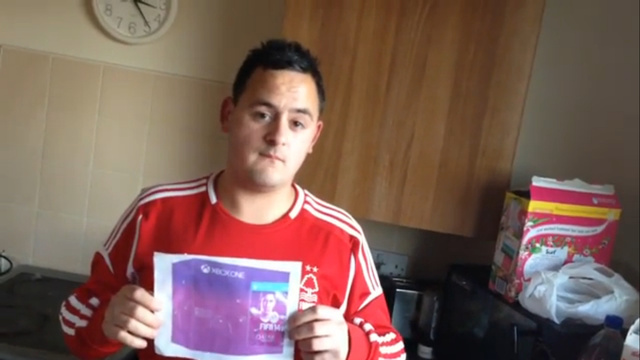 The proud owner of a $750 color printout.
A 19-year-old father in England was burned for $750 trying to buy what he thought was an Xbox One console, but instead was just a picture of one, which it turns out is considerably less valuable and not much fun to play with.
The father, Peter Clatworthy, says he was buying the special edition Xbox One Day One console for his 4 year old son, but fails to mention why a 4-year-old would not only need the latest in gaming technology, but a limited edtion console that could be obsolete before the kid masters the alphabet.