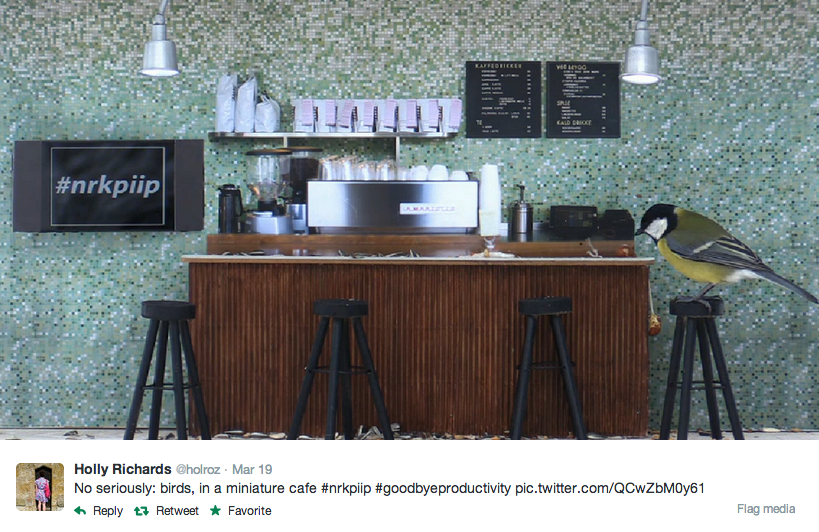 (via @holroz)
1. A live broadcast of a bird feeder in Norway made to look like a cafe for birds. Piip Show, a live feed created by Norwegian broadcasting network NRK.no, is pretty charming and weirdly mesmerizing. Unfortunately, it's often nighttime in Norway when it's daytime here, but you can see a few daytime photos (including a squirrel invasion) on The Daily Dot.

(via Gawker)
2. Gawker reviews the Best Restaurants in New York. Gawker's always funny Caity Weaver and Rich Juzwiak are visiting some of the weirdest restaurants in New York and sharing their thoughts on these life-changing experiences. In this post, they review Le Train Bleu, a restaurant inside a train inside Bloomingdale's. Previously, they visited LOX at the Jewish Museum and The American Girl Doll Cafe.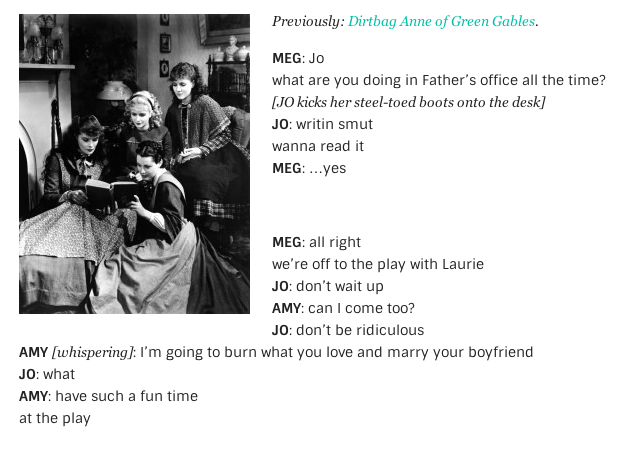 (via The Toast)
3. Dirtbag "Little Women." Mallory Ortberg of The Toast shares a few conversations that would have been in Louisa May Alcott's masterpiece if all the sisters had been assholes. She also did Anne of Green Gables.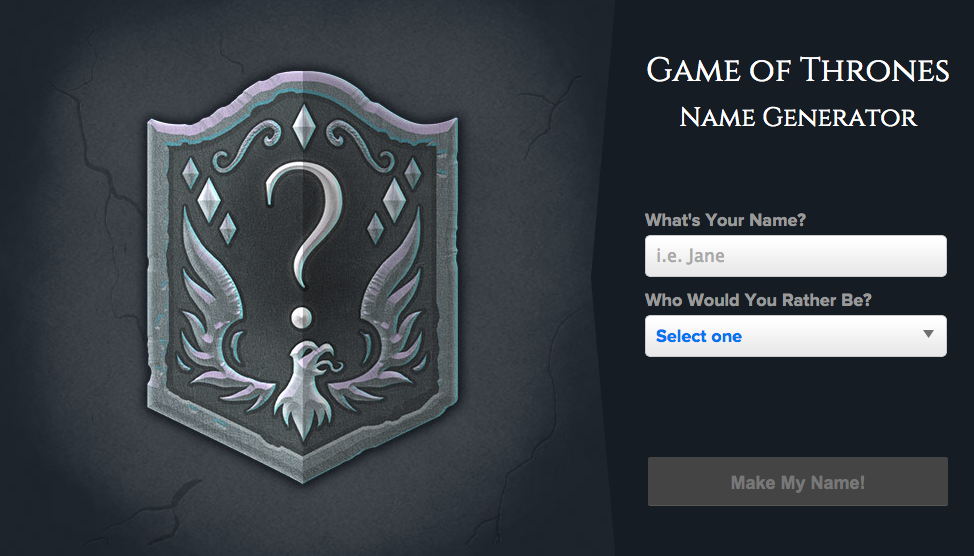 (via BuzzFeed)
4. BuzzFeed's "Game of Thrones" Name Generator. If you need to entertain yourself in between Sundays, enter your name and whether you want to be a queen or king, and your Game of Thrones name will be revealed. Mine's Lady Shirae Bolton, Mother of Dragons, which I think we can all agree is pretty sweet.

 
5. This little boy has a very hard time saying the words "thank you." Which is not to say he isn't trying his best to be polite. Still, someone should wash this kid's mouth out with soap ASAP. Or you know, record him and put him on the Internet for everyone's enjoyment.
(by Shira Rachel Danan)