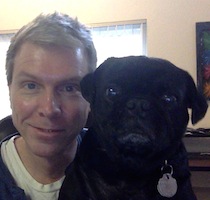 Filed by Jonathan Corbett

|

Nov 28, 2014 @ 10:49am
It's the end of another month, which means it's time for Netflix to begin phasing in a new crop of movies and TV shows for everyone to debate. It seems like people spend almost as much time discussing Netflix content as they do watching the actual programming. And in a month where the quality swings from the highs of Almost Famous to the lows of I, Frankenstein (3% on Rotten Tomatoes), there's plenty for everyone to chew on.
There isn't much in terms of must-see movies, unless your Must-See List includes a lot of forgettable crap. It's hard to imagine anyone being excited about joining the #Sharknado2 party, but they can get in on that fun starting December 3rd. It's even harder to imagine anyone who's waited over a decade to pull the trigger on American Beauty not being incredibly disappointed. On the plus side, there's The Wolf of Wall Street, Anchorman 2, and the big-budget Netflix original series Marco Polo (based on the man, not the popular swimming pool game).