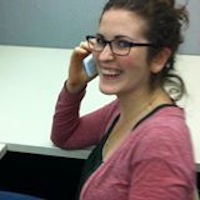 Filed by Shira Danan

|

May 21, 2015 @ 10:02am
If you didn't watch "Amadeus," yet, what's your deal?
It's time to say goodbye. You served us well, Snatch. We'll always have a soft spot for you, Ever After. We watched the first ten minutes of you, Cirque du Soleil: Worlds Away. But you should go. We need you to leave to make room for our new friends. Dane Cook may be banned from the Laugh Factory, but he's welcome in our living rooms in Employee of the Month. Antarctica: A Year on Ice sounds like a nice break from rising temperatures (unless it turns out it's about rising temperatures). And On the Road is the perfect film for a stormy June afternoon when you aren't feeling grateful enough for everything you have.