The Internet is (paid) for (with) porn (stars).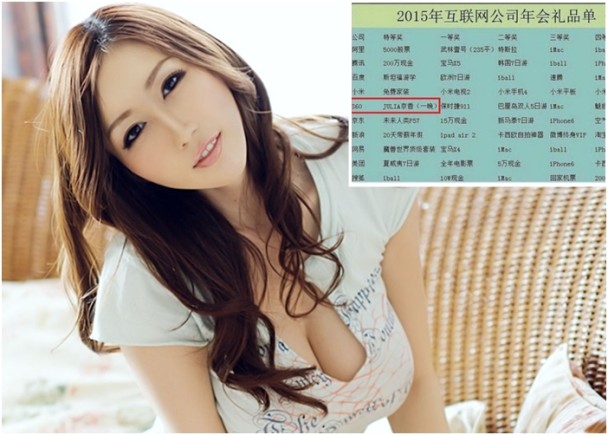 Something something "perks."
A post on a Chinese social media site has sparked Worldwide-Web-wide speculation that Chinese tech companies might be outdoing even Silicon Valley when it comes to employee perks. The post at On.CC claims to have found a list entitled "Web Companies Annual Meeting Gift List 2015 (Confidential)," which includes bonuses like a Porsche 911 and a week-long trip to Bali offered by such Internet giants as Alibaba, Sina Weibo, and Baidu. But the "grand prize" offered by the internet security company Qihoo 360 may be hard for other companies to match: a night with Japan AV porn star Julia:
The idea of such a list is not unbelievable; the Chinese New Year is around the corner, and companies in this competitive industry often keep track of what other firms are doing to reward top employees. And no one is doubting that Qihoo 360's bonus would be an...effective motivator. Julia has quite a big fandom in China, where there are approximately 30 million more men than women. It also wouldn't be without precedent.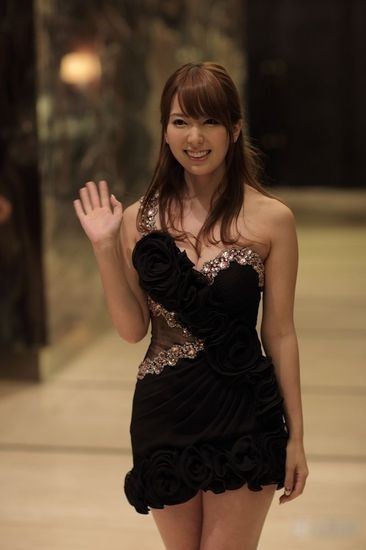 Yui Hatano, a guest/prize of honor at a prominent tech company's dinner last year.
While these new reports remain unconfirmed, they match up with reports that last year another Japan AV star, Yui Hatano, attended a tech company's year-end banquet as a guest and left as a prize. Also backing up this theory: the fact that Japan AV linked to a story about these rumors on their Facebook page.
Google Translate could only give me so much insight into this mystery. If any multi-lingual readers have any better sense of what's going on, let us know. Obviously, this is an incredibly important story that we must pursue at all costs.