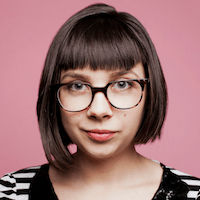 Filed by April Lavalle

|

Nov 18, 2016 @ 8:00am
Just in time for Thanksgiving with your own weird family, Jimmy Fallon asked his viewers to share the most bizarre things about their flesh and blood so he can read them on The Tonight Show. Viewers used the hashtag #MyFamilyIsWeird to tell Fallon all the odd things their family members have done over the years. How do these weirdos stack up against your weirdos?
Either you're reading those tweets and thinking, "Looks like my family isn't too bad after all," or "Wait, you think that's weird!?" Just remember that even though you recognize that your family is chock-full of loons, you share the same DNA as them.
"Normal" is highly overrated anyway.