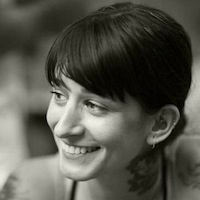 Filed by Jessie Dean Altman

|

Jan 19, 2016 @ 1:25pm
Russian artist Ilja Klemencov created an optical illusion titled "They Can Disappear" that is currently driving the Internet completely bonkers. There's a panda hidden somewhere in these black and white zig-zag lines (but sadly not a Twin Peaks panda speaking backwards), and if you can't find it, try stepping back from your computer, crossing your eyes, or turning it to an almost 90 degree angle. This is, oddly, the second spot-the-panda image to go viral in under a month.