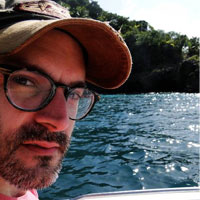 Filed by Dennis DiClaudio

|

Apr 01, 2015 @ 4:10pm
Do you love animated gifs?
Does the thought of sharing of a gif with your friends make you want to do a saxy dance?
Yes, just like that! Wouldn't it be nice if you could send animated gifs to your friends in the real world?
Precisely! Turns out there might be a service that's perfect for you!
Good point! The service is called GIFt, and it promises to download, box and send real life versions of all your favorite animated gifs.
My thoughts exactly! Here's a video explaining their whole process:
What are you waiting for?! Why not send real life versions of one of the animated gifs in this post to your friends today? I'm sure they're be eternally thankful for it!