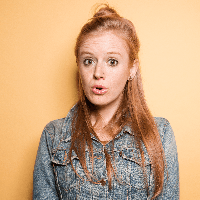 Filed by may wilkerson

|

May 31, 2017 @ 6:40pm
Just when you thought #covfefegate had officially killed the internet, there's a new bae in town to save us all. He's no Salt Bae, the viral hunk who won our hearts with his erotic meat preparation. But he's just as hot, and less likely to lead to bloating from all that sodium.
His name, not the one on his birth certificate, but the more important one that we shall call him in our fantasies, is "Tree Man." And it fits him to a t(r)ee.
"Tree man," nee Danny Jones, is 6'7", 265 pounds of pure muscle (we can't confirm but can assume) and a diet and fitness trainer.
"This not a man, this a tree," she wrote, tweeting a few pics to emphasize her point.
THANK YOU, LA LOBA.
She then followed up with some background info which seems to suggest that despite appearances Tree Man is, in fact, a man.
People took her advice to "go plant some seeds" to heart and Tree Man quickly went viral. Everyone wants to climb him.
Some of these replies are NSFW. We've never seen Twitter this thirsty before.
The thirst is STRONG.
So strong that one guy actually grew a pair of ovaries.
Tree Man, on the other hand, kept it classy in his reply.
You're welcome, Tree Man.
And he wasn't always this tree-like! He worked hard to get here. Before he was a Tree Man, he was just a regular man.
HE'S OVERCOME ADVERSITY, YOU GUYS.
He loves nature. Of course.
He really, really loves nature.
We've never been so in to nature before.
And if you're wondering who was #blessed to take the above picture, we can't confirm, but it appears Tree Man has a tree lady.
And they seem pretty in to each other.
Let's take a moment of silence to mourn the loss of our relationship with Tree Man, gone before we could even plant the seed.