One man's flight from Cleveland to New York was nearly a one-man flight.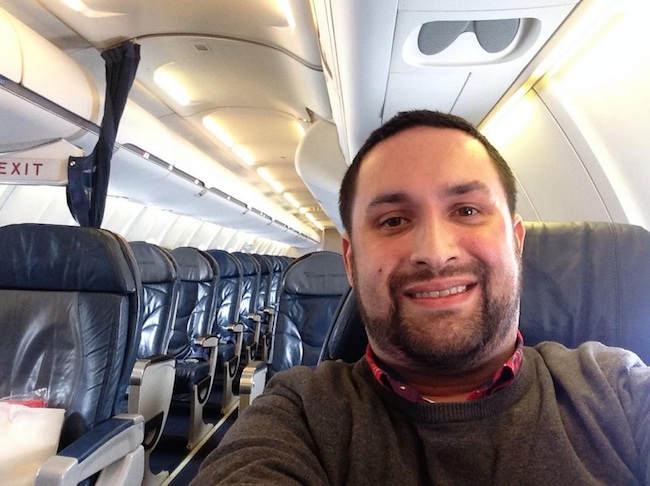 "Flight attendants, prepare Chris O'Leary for takeoff." (via)
The idea of an empty passenger jet seems like either the best flight ever, or the last thing you'd want to see when boarding a plane.
It sure didn't bother Chris O'Leary, who was all smiles after taking his seat on a delayed Delta flight from Cleveland back to his home in Brooklyn and realizing he was the only passenger on the plane. He tweeted out the above photo with the caption, "They rebooked everyone but me on another flight to LGA, so I am literally the only person on this plane."