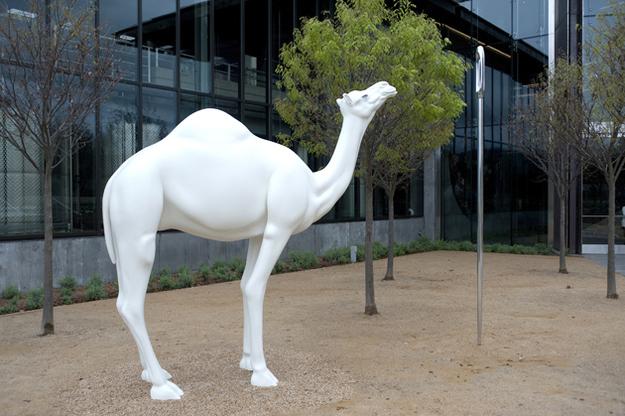 An identical sculpture in Napa Valley, CA. Presumably a self-portait of everyone in Napa.
(photographer: Michael Bowles / via HallWines.com)
1. The United States is spending $400,000 in taxpayer money on a metaphor for rich people being unable to enter heaven. That's four hundred thousand smackaroos for a sculpture of a camel looking at the eye of a needle to be placed outside our embassy in Karachi, Pakistan. Yeah, that's right. In Pakistan, where the average yearly income is $1,250. In Pakistan, where people already hate us for blowing up stuff with expensive drones that make sure the only people at risk are Pakistanis. In Pakistan, where the Taliban doesn't really need another easy talking point about why the US sucks. Seriously, State Department, what were you thinking?