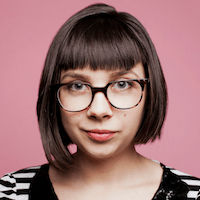 Filed by April Lavalle

|

Jun 10, 2016 @ 10:39am
Facebook user Rebecca Lyn sent out a plea that went viral earlier this week, asking anyone who can to send her autistic cousin, Hallee Sorenson​, a card for her birthday. In her post, Rebecca describes how not one of the 20 people invited showed up to Hallee's 18th birthday party last year, leaving her alone and crying into her birthday cake. (Don't worry, the story gets happier.) Lyn is now on a mission to make sure that Hallee's birthday this year will be unforgettable, for good reasons this time.
EVERYONE PLEASE READ:: I NEED A FAVOR This is my cousin Hallee. I'd like to tell you a little bit about her... First...

Posted by Rebecca Lyn on Tuesday, June 7, 2016