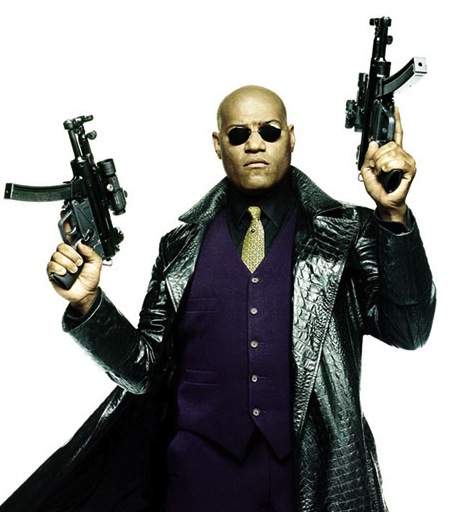 Other Celebrity Birthdays for July 30!
Inception Director Christopher Nolan turns 40 and is about to endure the most complex mid-life crisis in history.
Actress Hilary Swank is 36 and was just nominated for an Oscar for best birthday on her birthday.
Blues guitarist Buddy Guy turns 74 and is way too cool to be wished a happy birthday.
The Mentalist star Simon Baker is 41 and will be continuing to investigate why his show is insanely popular.
Writer/Director Richard Linklater turns 50 and is still a major influence on people who aren't doing shit.
Someecards.com CEO Duncan Mitchell is 41 and still works for an ecard site.
Update: Worst birthday present ever? According to TMZ, Laurence Fishburne's 19-year-old daughter, Montana, is starring in a porno flick for Vivid Entertainment, explaining, "I've watched how successful Kim Kardashian became and I think a lot of it was due to the release of her sex tape." Perhaps she should have taken the other pill.