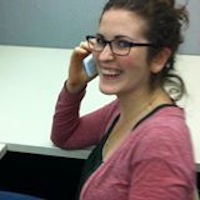 Filed by Shira Danan

|

Feb 04, 2016 @ 1:54pm
Imgur user theflippist's wife really listens. That's how she remembered an offhand remark from her husband about wanting to try all the weird and unusual Pringles flavors, and surprised him with a birthday party that even a casual Pringles-enthusiast would enjoy.
He writes:
A while ago I told my wife that someday I thought it would be amazing to have a picnic and have a whole bunch of cans of Pringles to choose from. Sooo...for my birthday, my wife and a friend made the dream come true and got me more Pringles flavors than I ever could imagine. ​