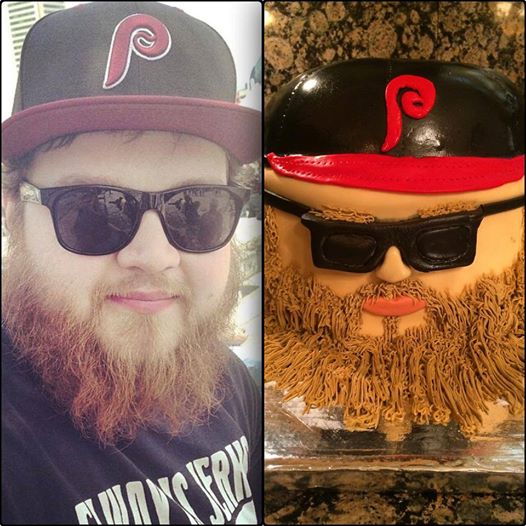 "I AM THE UR-CAKE. YOU ARE JUST A FLESHY IMITATION OF ME." - Cake
This guy, who is dating the skilled cake-baker known as redditor creepitreal_, seems like an alright dude. He looks like your average Philly hipster who wears jerky-related t-shirts.
This cake looks like what would happen if you defeated all the members of ZZ Top in a video game and then you had to face the boss Top (Bozz Top?), a floating, bearded head that shoots lasers from his shades.
This guy looks like he is kinda stoked about turning 30.